Free Customer Support Service
Contact our friendly customer support team for assistance in navigating our products. We're available over the phone, via email, and via a remote session, Monday to Friday, 9 am to 5:30 pm.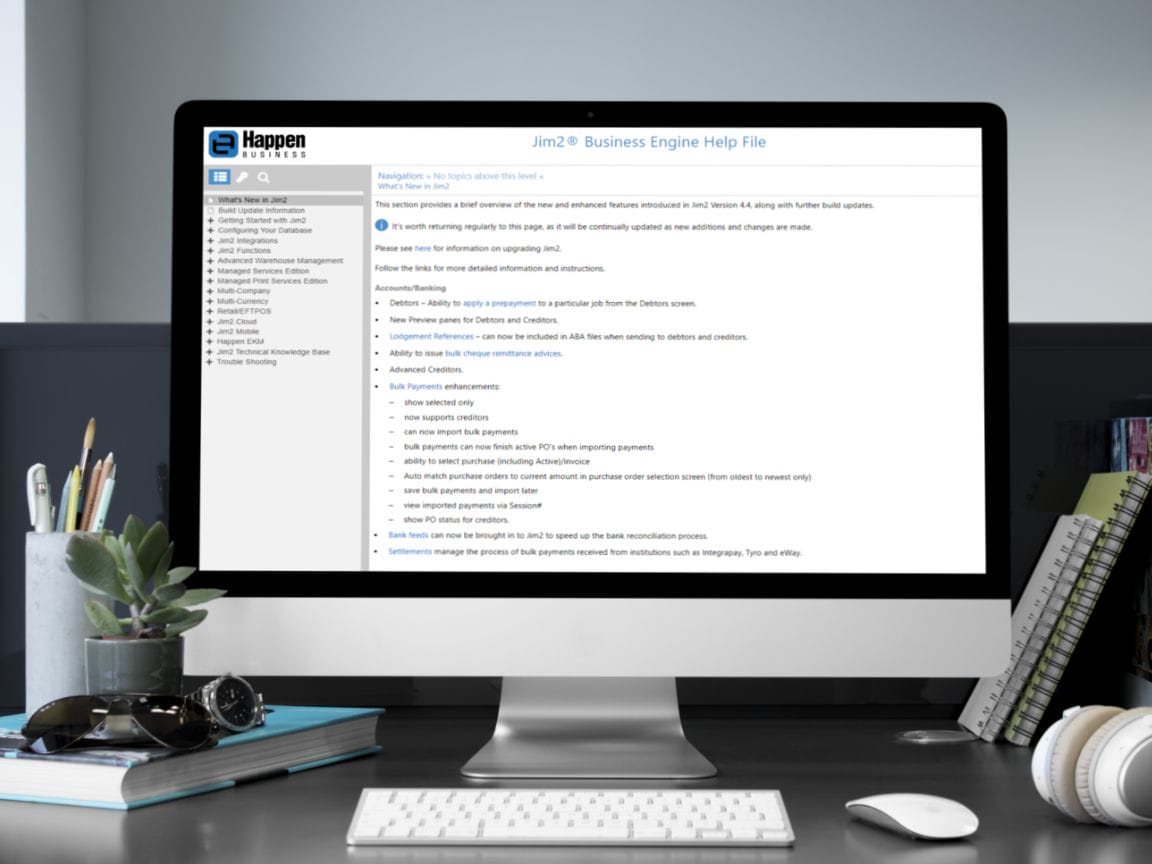 Our comprehensive help resource can be called upon around the clock. Bookmark the link below or hit F1 in Jim2 to see the latest How-to instructions across the functionality of our products which is updated weekly.
We invite all customers to participate in our user feedback forums which influence the future development of our products. Submit new ideas, suggest enhancements, and support suggestions by fellow users.
What our customers say
"JIM2 has the best service desk! Love your work, it makes my life easy.

Ben Sharpe, OE Digital Pty Ltd
"I always find Happen Support staff to be very patient, helpful, and knowledgeable with my questions.
"Our support request was resolved within minutes, a far superior service to other software providers we have used. Thank you for the excellent service.

Trent Churchland, Halliday Engineering Pty Ltd
"I've been working with Jim2 for many years. It's a great product. Keep up the great work.
"The team are fast, easy to understand and positive to talk to. Thanks for your support.
"Happen Support Team has been fantastic with responses and feedback which also included additional options.

Anna Lowe, Thomson Environmental Systems Pty Ltd
"Thank you to the whole customer support team. They are consistently so helpful to us.
I would highly recommend giving Jim2 Support a call.
Your new support experience starts today