We offer a range of innovative ERP products so you can find the best solution for your business.
The opportunities are endless when your business management software is as flexible as you are. New staff? New location? No worries! Combine all the functionality you need from your software and IT infrastructure to grow your business with one cloud-based ERP solution. The sky's the limit when you move to Jim2 Cloud.
Learn more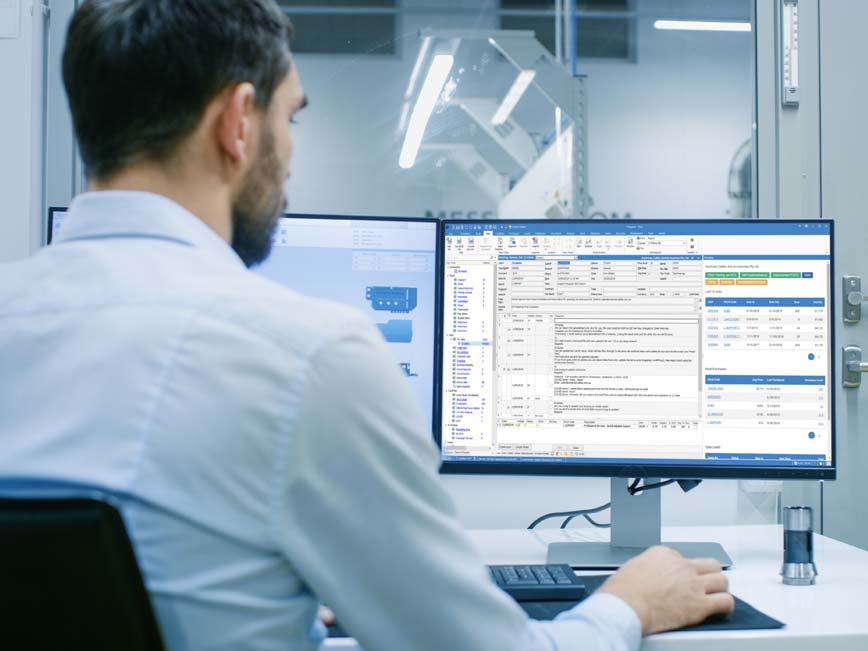 Our goal is simple! To provide you with the best technology in the market, no matter your size – big or small. An on-premises solution gives you the reliability and robustness that continues to be so important in software.
Learn more
Jim2 Mobile is an innovative mobile application that takes business management software out of the office and onto the road.
Perfect for frontline staff, Jim2 Mobile seamlessly connects with your Jim2 system to streamline business processes, drive real-time workflow, and connect your team with live information from any location.
Learn more
Jim2 helps businesses leverage our ERP platform that will ensure not only that your inventory is easily accounted for and that your margins are always correct, but we can also provide you with an integrated and branded online store that is easy to administrate and update.
Learn more
Trying to decide between Jim2 Cloud and On Premises?
Jim2's powerful ERP system can be set up and accessed either by the cloud or an on premises solution. It's completely up to you and how you like to run your business! Learn more about the difference between Jim2 Cloud and Jim2 On Premises right here.
The next level of your business success is one step away...