Tip 1:  How can I run a Jim2 job list that doesn't include a job status in the results?
We have an exclude feature which is great to further refine your search results and cut out data that's not important to your search.
Watch our quick video below to see how we follow these instructions.
Select the status type you would like to exclude from the drop-down, double-click the Status field heading and the field will display green.
Run the list. All jobs without your selected status will be presented in the list results.
You can use this feature across job lists, quote lists, purchase lists, and CardFile lists. See which advanced search fields can be excluded by double-clicking any of the field headings.
Learn more at Jim2 Online Help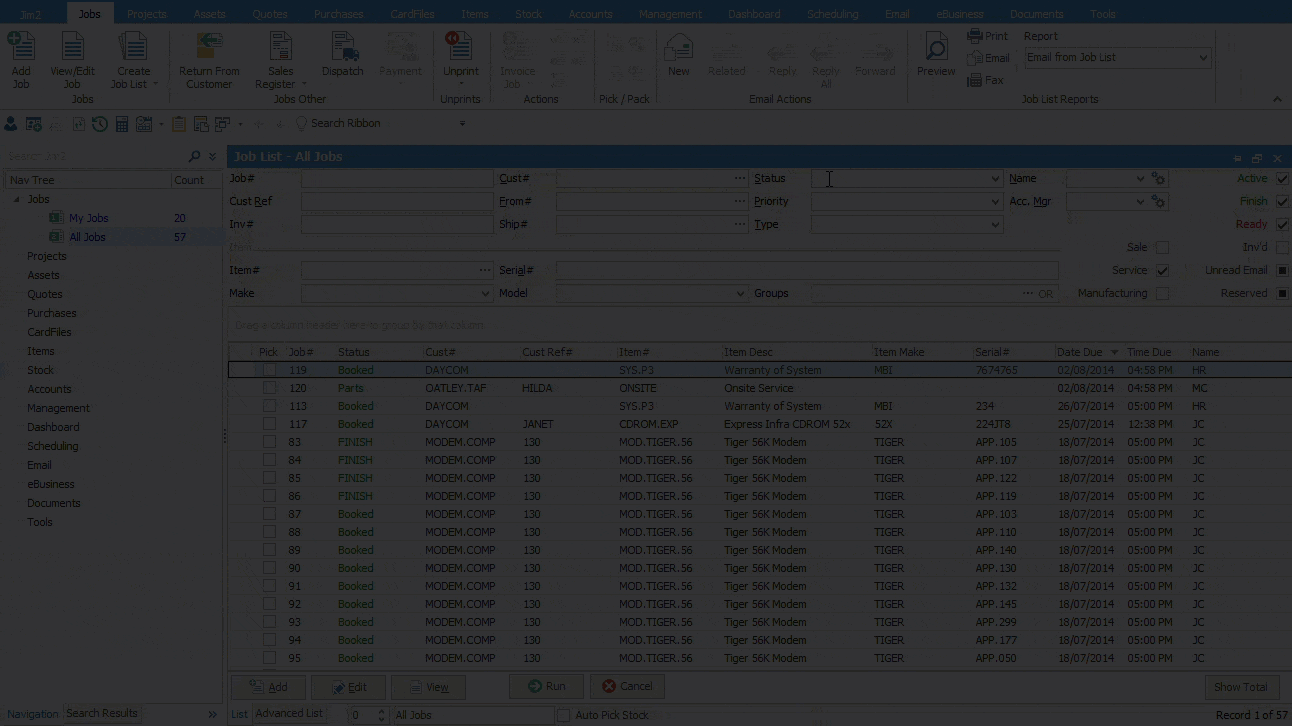 Tip2:  Do  you know this easy way to create purchase orders?
Have you ever spotted Auto Create Purchase Orders in the menu? It's a great way to automatically generate purchase orders from a job or a job list (for more than one job). 
It's a great feature to ensure that you order the right stock for the right jobs every time. They call it 'back-to-back' ordering or 'just-in-time' ordering, we just call it 'Auto Create Purchase Orders' 
Check out our quick video below.
Learn more at Jim2 Online Help
Tip 3: 
Do you know how to check when a job or order is ready to pick and invoice?
Jim2 Auto Pick Stock queries the list of jobs or sales orders and indicates the availability of the stock for each job in the list.
This is great for distribution and sales-oriented sites where there would be a large number of active sales jobs entered by sales staff, and the pick and pack responsibility is passed to warehouse staff.
Check out how to check availability in our quick video.
Learn more at Jim2 Online Help
Learn more about job management
If you have a question about Jim2 Software, do not hesitate to contact our friendly customer support team – Send your questions.